Osteopathy Open 2022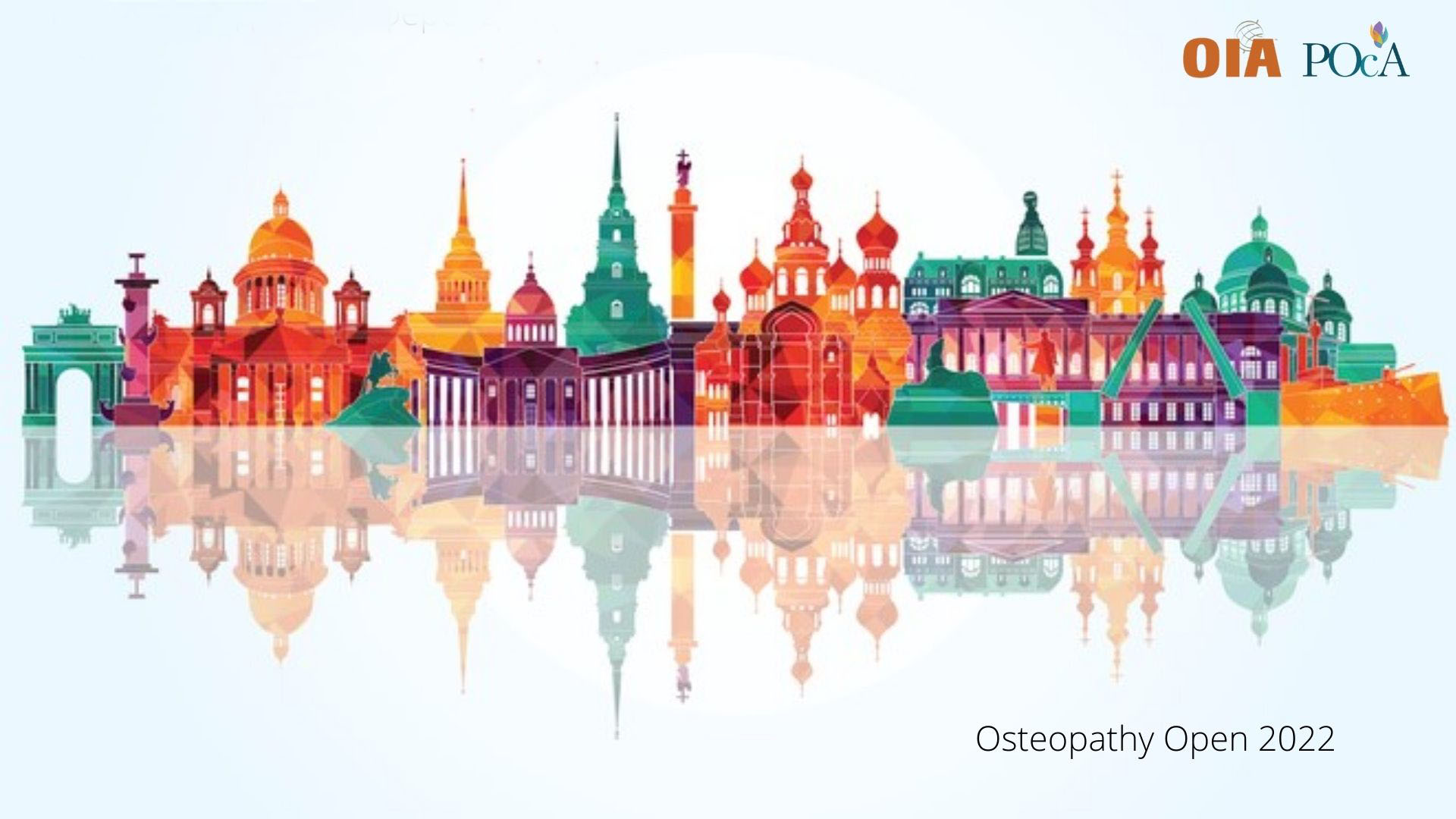 Dear Colleagues!
We inform you that on June 10-13, 2022, the Russian Osteopathic Association
together with the Osteopathic International Alliance (OIA) will hold a large congress in St. Petersburg.

Within the framework of its program, it is planned to conduct
the OIA INTERNATIONAL OSTEOPATHIC CONFERENCE
and scientific and practical conference
OSTEOPATHY OPEN 2022 «OSTEOPATHY IN THE WORLD:
TENDENCIES OF DEVELOPMENT, PROBLEMS AND WAYS OF SOLUTION».


At the OIA conference, the board members of the Osteopathic International Alliance will discuss the current state of osteopathy in the world, the necessary efforts to promote the profession, scientific achievements in the field of osteopathic medicine.
On June 12 and 13, 2022, plenary sessions and workshops of the scientific and practical conference Osteopathy Open 2022 will be held. Today, osteopathy is recognized by world and Russian medicine as one of the most effective methods of prevention, diagnosis, treatment and rehabilitation of patients. However, the world does not stand still, and the volume of facts accumulated by osteopathy needs theoretical comprehension, the volume of clinical data requires deep scientific research. The normative regulation of osteopathy in Russia has been completed, but its competent application both in the field of educational and medical activities is not perfectly set up. The search and analysis of ways to solve these problems will be the main subject of discussion at the conference.
World-renowned osteopaths and leading specialists of Russian osteopathic medicine confirmed their participation in the events of the congress. These are Jorge Esteves, Boyd Buzer, Dmitry Mokhov, Anatoly Belyaev, Elena Tregubova, Yulia Potekhina and others.
We invite osteopaths and doctors of related specialties who are not indifferent to the development and promotion of osteopathy in the world to take part in the congress!
The full program of events and information on the conditions of participation will soon be published on the official website of the Congress: http://www.rosaoia2022.ru/en/
Link to the congress page on the OIA website: https://oialliance.org/2022-st-petersburg-russia/
For additional information please contact the organizing committee:
8 800 555 39 26, +7 (812) 309-91-81,
e-mail: info@osteopathie.ru; osteo-open@yandex.ru.